Naples Florida Scratch Removal Services Available trough Your Scratch Man, we offer variety of services such as Glass and Stainless Steel Repair our other services are available like Elevator, Sink and Appliance restoration in Naples area.
Your Scratch Man
Your Scratch Man Naples Location. We expand our scratch removal services all across South Florida give us a call.
Naples Florida
Naples,
Florida
Phone: 239-777-7216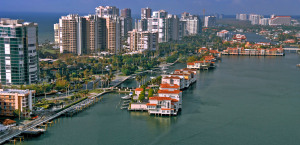 Scratched Glass Repair & Restoration Naples
Thank for considering us for your ongoing or upcoming scratched glass projects.
Our Naples firm has been an innovator and industry leader in the southwest Florida market for over 10 years, with an additional 20 years of prior construction experience. Our success in this market has been built on the foundations of professionalism, honesty, hard work, and customer satisfaction, combined with extensive research, state of the art tools and equipment. We take pride in our work, and it shows. Our reputation has resulted in our expansion to Florida's east coast and through out the USA. Why pay for expensive glass replacement, when you can call us for a quick, free quote on your existing and upcoming projects? Our rates are the most competitive in the industry. Please call us at your convenience and we look forward to working with you in the future! Frank's Scratch Pro Plus LLC, your Glass Repair Naples Company is ready for any scratched and damaged Job in Naples Beach and areas.
If you are interested by the way to maintain your stainless-steel appliances in 
Naples
, you've come back to the proper place. perhaps you're inquisitive the way to get obviate plain previous scratches or the removal of frustrating smears and fingerprints and grease buildup. You don't need to simply accept the scratches and scuff marks.
Your Scratch Man
Scratch Repair has the answer to all your stainless problems in South Florida.
Despite its dishonest title, your appliances square measure primarily, objects fabricated from chrome steel –and of course a number of the foremost problematic to stay clean. Stainless Steel however are often a challenge stay up with. Some assume it never ever has to be be babied or maintained. Outdoor grills and elevators take heavy beating from tropical weather and people scratching the stainless surface. We are here to repair any stainless project in Naples area in Florida.
It's most likely a bit convincing that acid resistant steel extremely is really not quite "stainless," and might be a headache to take care of in its chemical behavior for what is. By far, the benefits of stainless-steel trump the disadvantages and as long because the right maintaining and keeping it clean of your steel appliances is completed often, it can stay clean and good for long time.
But the reality is it simply has got to be cleansed & maintained otherwise than alternative appliances.
Our technique is sure and suggested. we will solve any problems you would possibly have touching on stainless-steel. So give us a Call in your Location be that Napels Stainless Scratch Repair Restoration job or Naples Marco Island.